Return to Headlines
Bridging the Path to Kindergarten for ISD #333 Students
Bridging the Path to Kindergarten for ISD #333 Students
During the month of June, twenty-one students eager to begin Kindergarten in the fall participated in Ogilvie's Bridge to Kindergarten program. The Bridge to Kindergarten Summer Program ran from June 6th through June 30th, Mondays - Fridays from 8:30am-12:30pm. Students were offered FREE breakfast, lunch and transportation. Students participated in small groups and hands-on activities involving exploration and collaboration with fellow peers. The summer program was designed to promote student development of basic everyday skills, build kindergarten readiness skills, and offer additional time for students to build social, academic, and emotional skills; all while having a BLAST!! Additionally, participants were able to go on three field trips while attending the program: Kanabec History Center, Pinehaven Farm, Princeton Splash Park/Mark Park. The field trip experiences not only provided fun opportunities for learning about a few places around the Ogilvie area, but also bus safety skills, self-help skills (taking care of backpack and items), and teamwork skills. The program concluded with The Teddy Bear Band at the end of June, providing a full-participation concert for community students and families. Ogilvie's Bridge to Kindergarten program was funded by Summer Preschool funds through MN Department of Education and the State of Minnesota which were awarded to districts last year (2021). Rollover funds from the award received last summer allowed Ogilvie to provide this stellar opportunity for students again this year. Ogilvie looks forward to welcoming these students, along with the entire 2022 Kindergarten Class, to school this fall! Ogilvie Kindergarten registration information can be found on the school website at www.ogilvie.k12.mn.us or by calling the school at 320-272-5050.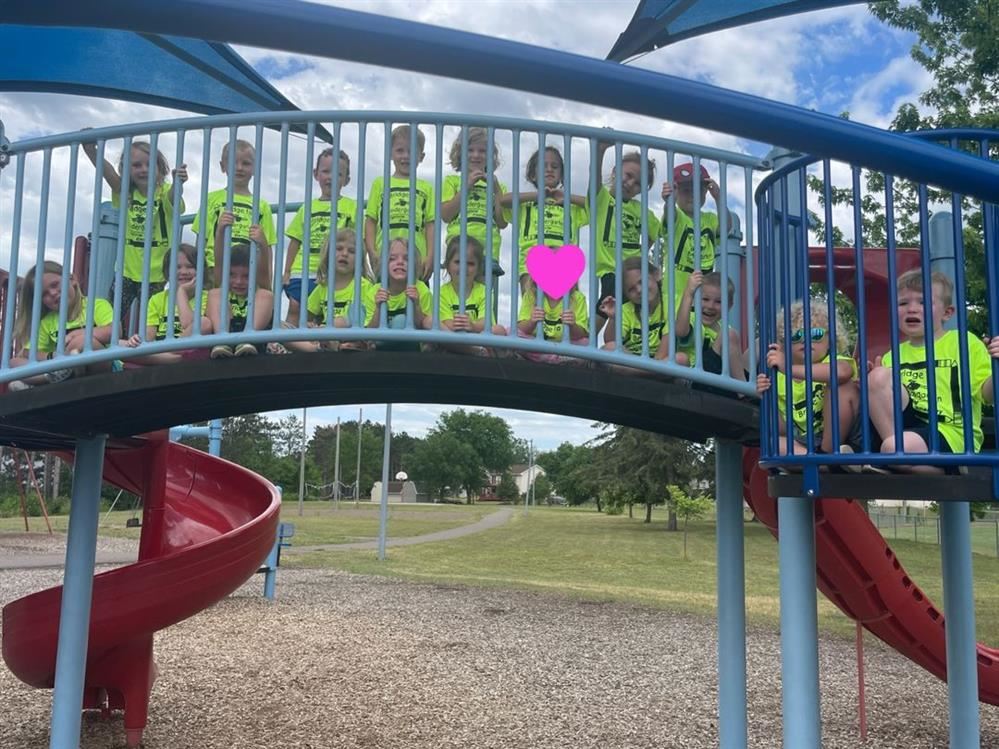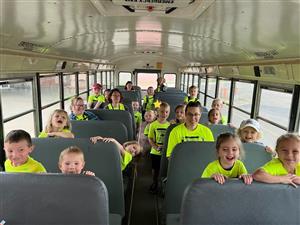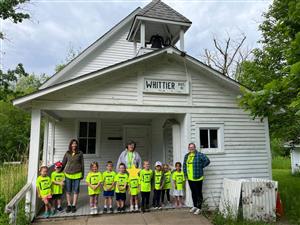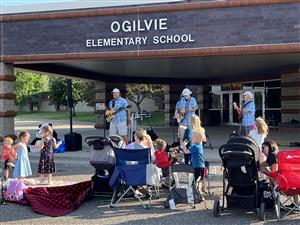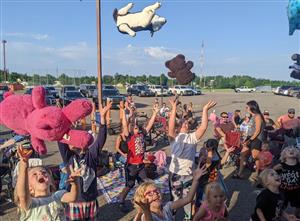 Parent quote: "The Bridge to Kindergarten program offered so many great opportunities for my child, educationally and social/emotionally. The staff were wonderful and my son had a blast while attending the program. Definitely recommend others to be a part of this great opportunity in the future."
Student quote: "It was so much fun! I loved going to the splash park with my friends. I learned a lot and my teacher was fun. I'm ready for Kindergarten."
Student quote: "What I liked the most (Teddy Bear Band) was when he swinged his guitar like a helicopter!"
Student quote: "All the dancing!" In regards to what this student liked the most about The Teddy Bear Band.